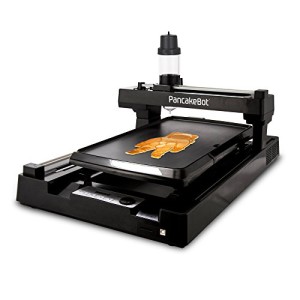 3D printing has become an expressive way of projecting one's ideas in a non-traditional and non-linear way. It has transformed ordinary people into micro manufacturing enthusiasts at school, at work and at home. Whether it be large cities or small towns, you will now find 3D printers in libraries where children and adults alike create 3D shapes. Although 3d printing is high on the coolness scale, the practicality of leveraging it in everyday lives has been somewhat limiting, until now.
The PancakeBot 2.0 is looking to change how you look at 3D printing and your kitchen. Capable of a print speed of 397 CPS (Calories Per Second) this device will transform mundane family breakfasts into exciting experiences. The PancakeBot 2.0 dispenses the batter directly onto the griddle. Designs are available on the Pancake bot site and can be loaded on to the PancakeBot 2.0 directly via the SD card.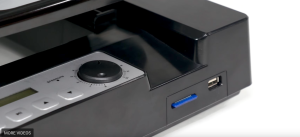 Created by Miguel Valenzuela, the PancakeBot 2.0 is the approximate size of a coffee machine. The printing surface is 17.5″ x 8.25″ which is double the size of a grill pan. This PancakeBot 2.0 will unleash your creative ideas and bring them on to your dining room plate. The steps to use this high tech tool are easily.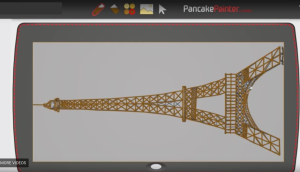 First create a design with the Pancake Painter software. The Pancake Painter software that comes with the PancakeBot 2.0 allows users to create their design with standard pencil, fill and shape tools. The software is also smart enough to import designs which can be adjusted in size to fit on the griddle. After you have completed your design export and save it on to an SD card. you can now insert the card directly into the PancakeBot 2.0. Next make and load the batter in the bottle of the 3d printer. After turning on the griddle, power up the PancakeBot 2.0 and select your design. After the PancakeBot 2.0 has printed the design, loosen the sides and flip your pancake .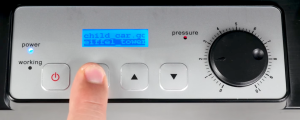 From a technology aspect, I love how this device merges the traditional kitchen appliance with the high tech 3D printing. The device is very easy to assemble, even easier to use, and makes something as simple as pancakes into a cool project.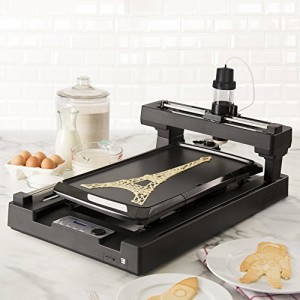 Features and Specifications
Product Dimensions: 28.7 x 17.5 x 15 inches
Printing Surface Dimensions: 17.5 inches x 8.25 inches
Weight: 13.7 pounds
Colors: Black
Connectivity: N/A
Included SD card
Software: Pancake Painter

Windows 7-10 (32 bit)
Mac OSX 10.9+
Linux: No build supported yet,

Removable non-stick griddle with temperature dial and drip tray.

Easy to clean dispenser bottle works with any pancake batter. Recommended batter recipe included

Recommended Batter: Slightly runnier than regular pancake batter and that you strain your batter through a fine
For more information or to acquire the: PancakeBot 2.0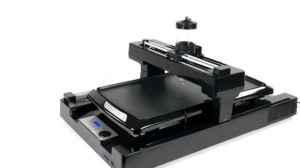 About Miguel Valenzuela
Miguel Valenzuela is a husband, father, inventor, and artist who daylights as a civil engineer. Currently living in Norway, he spends his time teaching kids about the maker movement, designing and building robots, and working with his daughters on new ideas.