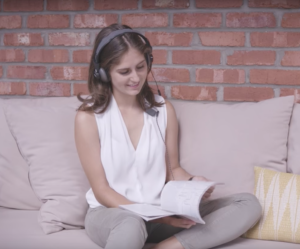 Whether you are part of the iOS or Android army, you will agree that some of the decisions taken by Apple on the iPhone X bring challenges to consumers. Since the release of the iPhone 7 mobile Apple users saw the disappearance of the headphone jack, to be replace with Apple provided AirPods. Unfortunately, the iPhoneX didn't reverse this decision.  On queue, Samsung following the release of the iPhone X took a jab at its competition for missing the headphone jack..
For consumers, replacing their comfortable and high quality analog headset with a Bluetooth equivalent can be challenging. Beyond the comfort, it is questionable as to whether going to a Bluetooth headset is a downgrade. You don't have to be an extreme Audiophile in order to recognize the difference in sound quality when using Bluetooth headphones or earphones in comparison to their analog alternatives. Part of this can be attributed to the protocol and interface. Analog audio over a standard 3.5mm "TRS" connector can be very high quality if the audio playback device has a good DAC. An amplifier (separate or built-in) can make the signal sound even better. The Bluetooth audio protocol is lossy, meaning that some of the data is lost.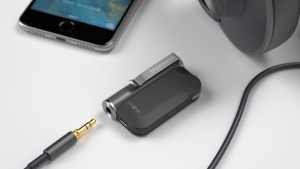 Our friends at Canadian based Bluewave have developed GET the Wireless HiFi Amplifier that marries the best of both worlds. Now iPhone users can benefit from upgrading to an iPhone 7, iPhone 8 or iPhone X without having to trash their premier sound analog audio headphones . Slightly bigger than a USB thumb drive this portable, light weight connector can fit into your pocket or clip on your jacket. The device is literally plug and play. Simply plug your headphones into the GET Wireless HiFi Amplifier and pair it with your device. GET supports all existing codecs including SBC, MP3, AAC (iOS), AptX, AptX Low Latency, AptX HD. The GET Wireless HiFi Amplifier is powered by light weight Lithium-polymer battery. The device can run up to 6 hours of continuous use and can be charged while being used.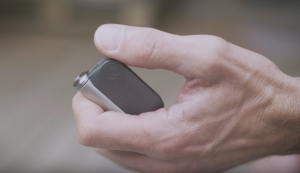 You can tell that the GET Wireless HiFi Amplifier was created and developed by engineers who are passionate about sound and quality devices.
The foundation of GET begins with a well designed dedicated amplifier capable of delivering higher quality and powerful sound. Simply by plugging in your headphones you can tell the difference in sound.
Utilizing CVC noise cancelling technology for GET's microphone. CVC or Clear Voice Capture is specifically designed to make life easier.  CVC works to cancel out external sound, other voices, music, and ambient noise like the wind when you're making a call.
 the GET Wireless HiFi Amplifier leverages the Qualcomm/CSR's CSR8675.  The CSR8675 is an all in one solution for implementing high resolution, wireless audio. The chip features its own 120MHz DSP unit, integrated "high performance" stereo DACs and ADCs, two I2S channels to communicate with other codecs. It's the only Bluetooth controller that allows 24 bit audio.
Small and light enough to slip into your pocket or bag, yet heavy and deep enough to play the sounds of any tune from your collection the GET Wireless HiFi Amplifier is a necessity for any iPhone or audio enthusiast.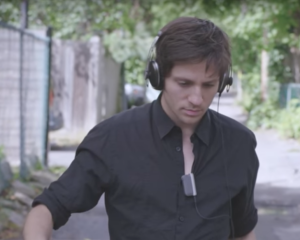 Features and Specifications
Dimensions H x W x D: 2.25" x 1.25" x 0.5"
Weight: 1 oz
Color: Black with Dark Grey
Volume control: ALPS Analog potentiometer
Connectivity: Bluetooth 5.0, NFC pairing
Range: 10m (can be more with line of sight)
Battery: Li Po 200 Mah
Battery Life: 6 hours on continuous use (at max power)
Charging time: ~ 2 hours for a full charge
Interface: Micro-USB
Supported Codecs: SBC, MP3, AAC (iOS), AptX, AptX Low Latency, AptX HD
For more information or to acquire the: GET Wireless HiFi Amplifier
About Bluewave
Bluewave is a Montreal-based company that offers affordable wireless high-fidelity audio products. Bluewave was founded by Pierre Lelièvre and Stéphane Lepage who won several design awards. Together they bring in 40 years experience in audio, product development and design.