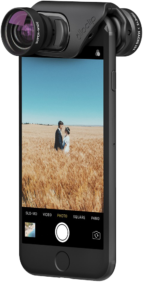 To help you become the hero this holiday season, here's a hot tech device for your iPhone 7 and 8  that will last longer than just Christmas day this year created by our friends at OlloClip.
The ability to capture and share our lives has evolved as a result of smartphone camera technology. In 2002, the first phones with built-in cameras became publicly available on the Nokia 7650 and the Sanyo SPC-5300. Today we share on average more than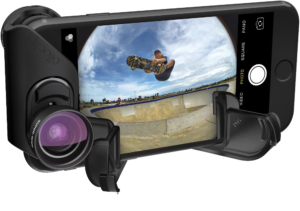 Camera tech seen on Apple's iPhone 7/8 and 7+/8+ is amongst the highest quality photo and video capture technology available in a smartphone. The iPhone 8 Plus has a dual-lens, 12-megapixel camera, with a wide lens that is f/1.8 with optical image stabilization (OIS). The front-facing camera has a 7 megapixel resolution. For amateur photographers such as myself features such as the Apple-designed image signal processor (ISP) helps to improve autofocus (AF) performance especially in low-light circumstances.
Our friends at Olloclip are passionate about photography and are constantly looking at innovative ways to enhance mobile photography. That is why they have released the Olloclip Core Lens Set targeted to iPhone 7 and 8 users. Featuring an interchangeable three lens
The FISHEYE unveils a 180° field-of-view spherical effect. This lens is perfect for 360 degree VR shots of landscapes, portraits and selfies.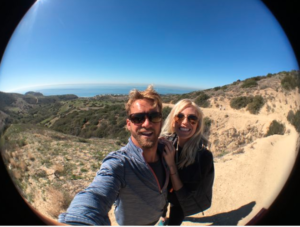 The SUPER-WIDE provides a 120° field-of-view which is great for panoramic scenery and tight interior spaces.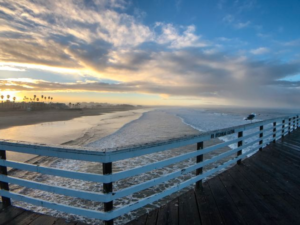 The MACRO 15X transforms your iPhone into a digital microscope with 15 times magnification. Get up and close and see details of textured subjects.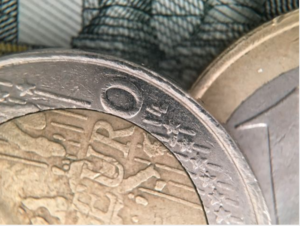 The Olloclip Core Lens Set can be utilized on both front and rear cameras and can be easily slipped on and removed. Olloclip also provides a Wearable Pendant Stand that provides users with a small, portable tripod.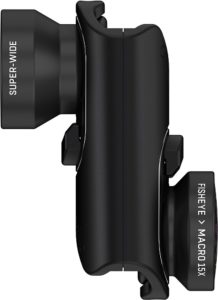 Features and Specifications
Lens types: Fisheye, Macro 15x, Super-Wide, Connect™ Lens System
Dimensions: 2 x 4.3 x 6.3 inches
Weight: 1.1 ounces
Colors: Black Lens / Black Clip
Connectivity: Clip on
Features:

Works with most screen protectors up to 0.5mm
Attaches instantly over your device's FRONT & REAR cameras
Compatibility: iPhone 8/7 & 8/7 Plus
For more information or to acquire the: Olloclip Core Lens Set
About Olloclip
Founded in May of 2011 by Patrick O'Neill Olloclip remains committed to finding new and exciting ways to enhance the mobile photography category — and making inspiring photos and video fun and easy to capture on your mobile device.