Its that wonderful time of the year. With Black Friday here and the holidays just a few weeks away, we would like to remind you about these five amazing gadget gift ideas.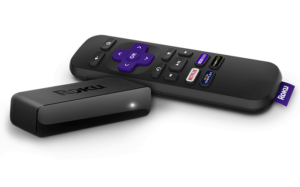 Catch the Streaming line with the budget appealing Roku Express and Roku Express+. Five times more powerful than its predecessor, easy to set up and use and comes with over 150,000 movies and TV shows available.
For users that prefer to use their mobile device instead of the gum-size remote can leverage voice search on their iOS® and Android™ mobile devices. Features like Hotel and Dorm Connect provide consumers quick wireless connectivity in locations that require log-in credentials to access the network.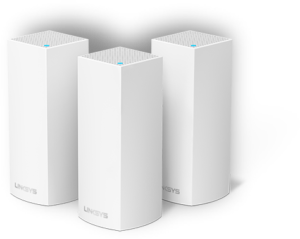 The Linksys Velop WI-FI Home Mesh is a perfect Tri-Band system that provides 100% Wifi coverage throughout your home, dorm or apartment. The Linksys Velop WI-FI Home Mesh Kit can cover up to 6,000 sq. ft. As you move through your home you seamlessly connect to the strongest signal with one network name (SSID) throughout your whole home. The Velop's modular design comes in 2 or 3 nodes which is customizable every home type, situation, and footprint. Compact in size, neutral in color, sleek in design the Velop is easy to place throughout the home whether it be in the kitchen, in your office or in the family room.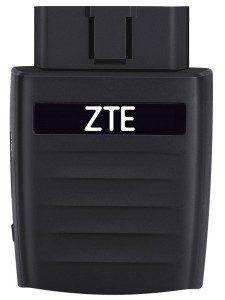 Enter the connected car space with the ZTE Smart Drive , now available at Rogers. Keep your family safe real-time location updates for peace of mind that your teen driver made it safely to their destination. Just connect this little gadget to your car's diagnostic port (standard on all cars since 1996) and you'll receive helpful maintenance reminders and instant notifications about car trouble, unlocking information to help you keep your vehicle safe.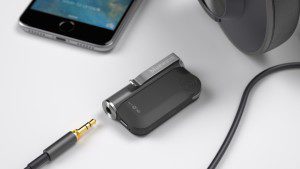 The perfect gift for the music lover on your list, small and light enough to slip into your pocket  or bag, yet heavy and deep enough to play the sounds of any tune from your collection the GET Wireless HiFi Amplifier is a necessity for any iPhone or audio enthusiast.  iPhone users can benefit from upgrading to an iPhone 7/8 or  X without having to trash their premier sound analog audio headphones .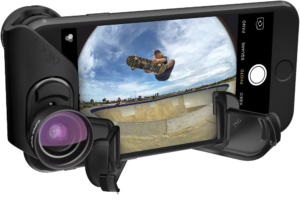 Featuring an interchangeable three lens FISHEYE, SUPER-WIDE and MACRO 15X the Olloclip Core Lens Set is a great accessory for iPhone 7 or 8 owners who want to get more out of their photos. Take your iPhone to the next level and shoot, edit and share unique photos quickly and instantaneously.