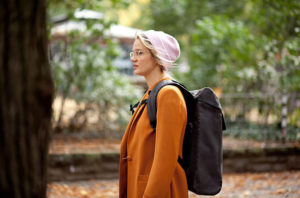 We've all heard about Smart Cities, Smart Homes, Smart Kitchens and IoT enabled connected technology. However this year perhaps the item you should consider to Smartify is the one that carries you daily to and from work and school.
Why not upgrade your legacy backpack with the latest IoT enabled Visvo Smart Backpack. Available in three distinct sizes each backpack comes complete with the tech essentials. Visvo has put together three cool backpacks based on key design mantras: Sleek Design, Style Conscious, Tech Aware.
Elegant and Functional the Visvo Tech Backpacks are designed to optimally seamlessly store the essentials and much more. Constructed from durable water and dust resistant material, each of the Visvo Tech Backpacks will protect your items. I also love the laptop and tablet pockets which make this backpack perfect for both short commutes and long trips. The RFID blocking pocket makes it ideal to secure your passport, wallet and cards so that hackers cannot access this information wirelessly.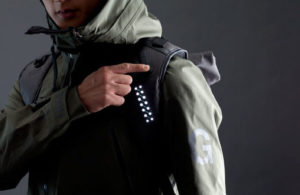 What distinguishes these smart backpacks are the attention small details that have been taken into account by Visvo with the design. Whether it be the illuminated internal or external lighting on the front or back which is great both for cyclists and pedestrians or a headphone dock  or the built in (optional) GPS tracker will help you to locate the backpack if it is lost or stolen.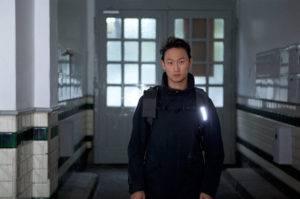 Built into each Visvo Smart Backpack is a 13400 mAh battery allows you to charge and use your gadgets and technology when on the go.  Several USB ports are seamlessly integrated throughout the backpack.  The right shoulder strap comes with a hidden zip pocket with a USB port.  An Inner USB port is perfect to charge tablets or laptops while a third USB port is built into the side pocket.  One of the backpacks, the Novel 3.0 also contains a side-charging pocket which enables you to charge Qi compatible smart phones with wireless inductive Qi technology.
Whether it be  a short commute or long journey get the most out of each trip.  Upgrade the intelligence of your daily supporting cast with the Visvo Smart Backpack
Features and Specifications
Dimensions: Three sizes – 54x34x15cm / 48x34x15cm / 48x34x24cm
Weight: 1.9 kg /2.3 kg / 2.5 kg
Power: 13400 mAh battery

Output 5V
Input 5V
Charge: Qualcomm Quick charge 3.0
Display: LCD power digital display

Features:

Inner USB port, Chest USB Port,
Lighting: Bike lights on Front and back, Internal lighting,
GPS tracker (Optional),
Qi charging side pocket,
RFID Safe pocket,
Magnetic
Headphone dock,
Chest key pocket and wallet

Durability:

Water and stain resistant,
Shock Absorbing Technology

Status: Seeking Kickstarter support, ETA July 2018
For more information or to acquire the: Visvo Tech Backpack
About Visvo
The brand Visvo was founded by product designer Martin Fussenegger in Berlin. Over a period of two years a new series of backpacks was conceived by a small team of passionate creatives, travelers and gear enthusiasts.