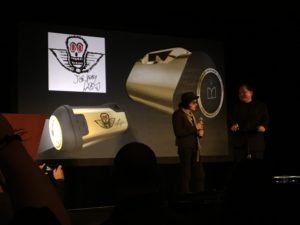 Early 2018 CES tranquility was disturbed with a Monster takeover at Media day. The head monster Noel Lee unleashed several products including the Sound of Rock Revolution. The icing of the 25 year partnership with Joe Perry was the development of The Monster Blaster. A merge between audio technology and entertainment showmanship, this boombox will blow your socks off.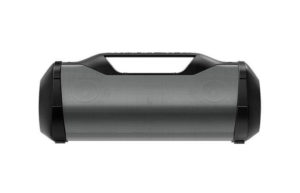 Small yet powerful the Monster Blaster according to Perry is "the last boom box you will ever need. It's an instant party that will Rock Your World!" Joe himself would know as a self professed collector of the Portable Audio. The Monster Blaster provides users with a Powerful Sound for Large, Open Spaces. The Bi-Directional Driver Design comes with Full-range Drivers in Angled 360° Orientation.
Although great for indoor space, the waterproof and splash proof features make it ideal for that patio party or bbq. The Monster Blaster delivers big, bold rock sound in any environment.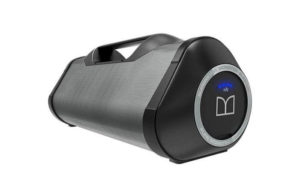 The Head monster has thrown down the gauntlet to the competition and the Monster Blaster will help with Monster's question to dominate.
Features and Specifications
Dimensions: 8in x 18in x 8 1/16,
Weight: 16.8lbs
Colors:
Connectivity:
NFC For Quick Pairing
USB Charge Out
3.5mm Aux-In, to connect any Audio Source
3.5mm Microphone
Battery for Up to 12 Hours of Continuous Listening
Waterproof and Splash-proof
For more information or to acquire the:
About Monster
For almost 40 years, Monster® has been a catalyst for innovation and big ideas. Discovering that cables in hi-fi systems influenced the sound, Head Monster Noel Lee developed Monster Cable – an immediate hit. Monster® engineered the sound of Beats® headphones, and has since become the world's leading manufacturer of high-performance headphones, all featuring Pure Monster Sound™ technology.