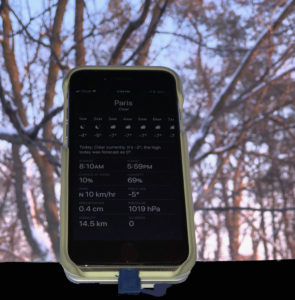 If your Android or iPhone's battery life is struggling, then you are not alone. Battery life has become the evil villain for every smart phone user.
Smart phone usage has increased dramatically over the past few years. With the smart phone population fast approaching 5 billion at the end of this year and 66% of mobile users actively engaged 3-8 hours per day (taking photos, texting, gaming ) one thing is certain. The longevity of the batteries on smart phones has become critical.
There are a few solutions to this problem. The most obvious is to enable low power mode on your smart device. The other being to suck it up and hope that you can find a power outlet to charge your phone quickly. Unfortunately neither of these options are acceptable when commuting on the plane or train.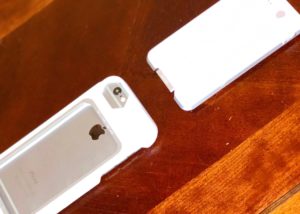 Like a great super hero, our friends at Vibes Modular have swooped in to help address the frustration with the ROXON Modular Smartphone System. Unlike your fixed modular brick, Vibes Modular have come up with a lego type electronics power solution.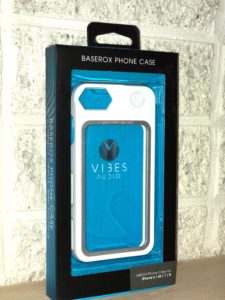 As with the popular child's building blocks, this engineering design makes it easy to assemble and piece together multiple coolVibes Modular components. The first step is to clip on the Vibes Modular ROXON Phone case. The ROXON Modular is a thin, sleek raised bezel phone case that will protect your mobile device.  Easy to install, simply slip on the device on to your phone. And when your phone's battery is ready for a charge, simply clip on the modular Voltron power bank on to the back of the case. This 3000 mAH battery attaches to your phone. To turn on the power, utilize the USB connector and watch the Vibes Modular  detachable power bank provide your phone with up to 150% or up to 10 hours of more battery life.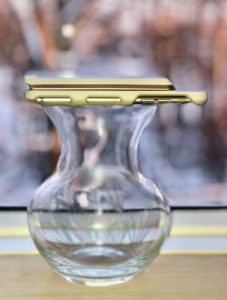 Vibes Modular offers consumers this great slim portable charger.  In comparison to what is out there, it's one of the cheapest options on the market. It is extremely slim, light weight and comes with a cable attached so you don't need to take your own with you. I love the simpler and more effective design approach of Vibes Modular.
Kiss away the power blues with this simple, cost effective and powerful modular solution.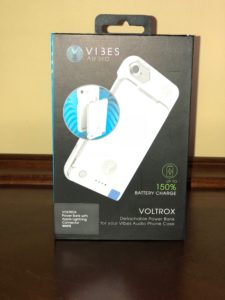 Modular Phone Case and Power Banks
Compatibility: iPhone 6, 6S, 6S+, 7, 7+, 8, 8+, Samsung Galaxy S7 Edge, S8, and S8+
Colors: White, Black
Features:

Dual-layered design, Raised bezel, Drop tested
Power (Battery): 3000 mAH detachable, up to 10 hours or more of battery life
Connectivity: Micro USB charging port
Options: Apple Lightning, USB Type C, or USB Micro
For more information or to acquire the: ROXON Modular Smartphone System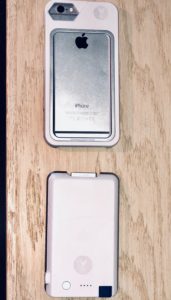 About Vibes Modular
Founded in 2014, using the highest quality materials and innovation, Vibes Modular is recognized for designing and engineering modular smartphone accessories.