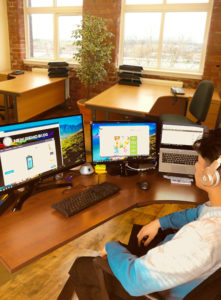 Mobility has become synonymous with productivity and is looking to transform the modern workforce.  With the ever increasing popularity of mobile computing devices such as laptops and smartphones, the war on desktop devices continue.  According to Gartner, PC sales have declined for twelve consecutive quarters.  Our friends at IOGEAR are aware of this trend have have unleashed their disruptive mobile solutions for your laptop to provide a landscape where you can leverage your device anywhere and at anytime.
IOGEAR has unleashed the USB-C Docking Station.  This amazing electronic device  won't burn a hole in your pocket but will extend your work space at the touch of a finger tip. Designed to work with both Mac OS X and Windows compatible devices it is small enough to slip into your pocket, purse or bag.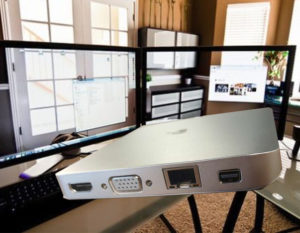 The IOGear USB-C Docking Station lets you connect up to 10 devices seamlessly with a single USB-C cable. It is capable of supporting  4K Ultra HD (UHD) display or with dual monitors you can get full 1080p HD quality video. With up to 60W of power delivery pass through, you can charge your laptop while connected to your docking station without the need to buy an additional power supply.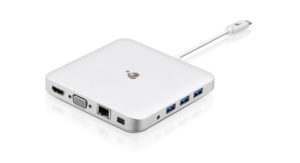 Whether you are a Mac or a PC user, I love how easy it is to install this product. Literally the toughest part of using the IOGEAR USB-C Docking Station is unpacking it out of the box. The installation instructions are:
Connect the Laptop AC Adapter/ USB-C charger to the USB-C charge port on the docking station
Connect the video output that you wish to use (HDMI, mDP or VGA)**
Connect additional USB peripheral devices as needed to the 3 USB Type-A ports
One thing to note with the IOGEAR docking station is that if you want to extend a second display screen on your device you must use the HDMI port in combination with the mini Display port.
So whether your at home, in the office or on the road you can leverage the IOGEAR USB-C Docking Station for a more flexible and powerful work environment.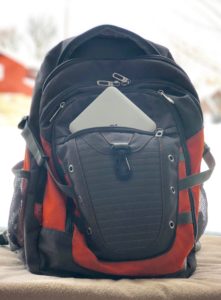 Features and Specifications
Dimensions: 0.47″ (1.2cm) x 4.7″ (12cm) x 4.7″ (12cm)
Weight: 0.65 lb (0.3kgs)
Color: Silver
Power: PD Pass-Thru up to 60W
USB: 3 x USB 3.0
Docking Interface: USB-C (5Gbps)
Video: HDMI (up to 3840×2160 30Hz), MiniDisplayPort (up to 3840×2160 30Hz), or VGA Only (up to 1920×1200 60Hz)
Fast Phone/Tablet Charging: 1
Laptop Charging: PD Pass-Pass Thru (Up to 60W)
Expansion Ports: USB 3.0 x 2, Gigabit Ethernet Port
Audio Input/Output: 3.5 mm Line-In (Shared)
Flash Memory: SD/MicroSD Card Reader
For more information or to acquire the: IOGEAR USB-C Docking Station
About IOGEAR
IOGEAR leverages our legacy of helping users connect to complex and sophisticated technology for home or business. We manufacture innovative, high-performance and reliable connectivity solutions that help consumer and business users realize the full potential that their technology devices can bring them. IOGEAR also offers best-in-class service and support to our customers and partners.