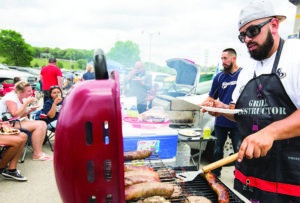 For many Canadian's such as myself, the art of the Tailgating is still a mystery.  In the Canadian Football League (CFL) there have been attempts at exporting this American Football tradition over the border.  Unfortunately it hasn't quite established a foothold.
Why is Tailgating  Popular?
You may ask what is tailgating? A tailgate parties occur in parking lots around stadiums, before the game occurs. It involves, eating, drinking and getting pumped up for the game. Although traditionally associated with football, tailgating has extended to other sports. Last weekend's big US college football game between LSU and Alabama was indicative of the popularity of tailgating. Endless amount of RVs and thousands of people on campus arrived 24 hours in advance of the game in order to get prime tailgating spots. According to John Sherry, a University of Notre Dame cultural anthropologist, "The idea of getting out of your house and feasting and drinking somewhere else is a pretty old tradition". Sherry went on to say tailgating "is more about sharing than it is about the competition". I agree with his comments.  Tailgating has become a big event outside the sporting game.
What makes up a Good Tailgate Party?
There are a few fundamental guidelines that go into creating a good tailgate party. First of all, arrive a few hours before game time. This will ensure that you have enough time to eat, drink and clean up before the game starts. Some venues have a restriction (typically 5 hours) of when you are allowed to start tailgating. Besides food and alcohol, music is the most important aspect for a great tailgate. Your music sound system should be small and portable. It should be powered by batteries and should be weather proof.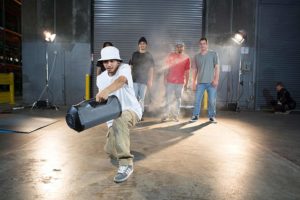 The Perfect Music for a Tailgate party
 Monster Cable have designed what can be called the perfect tailgate music system. The Monster Blaster Boombox Wireless is a small and easily portable speaker.  However, don't let the size and weight of this music system fool you.  The Monster Blaster Boombox Wireless Speaker has a bi-directional driver design with full range drivers in angled 360°orientation that will have them hearing your team fight songs well on the other side of the parking lot. The Monster SoftPlay tech optimizes and adapts dynamics and balance for same impact at low volume as high. You can stream music from any Bluetooth device or connect your legacy tech directly via the 3.5mm interface. The Monster Blaster Boombox Wireless Speaker also supports NFC near-field communication) paring.  Pairing to any smartphone is dead easy by NFC or using the simple pairing process of pressing the Monster logo until it is in pairing mode.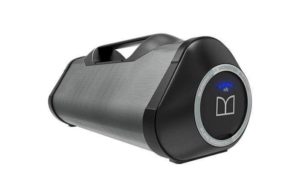 The Monster Blaster Boombox Wireless Speaker is also powered by a rechargeable Lithium Ion battery that will enables it to work for up to 12 hours. Perfect to cover the 5 hour pregame, 3 hour game and 4 hour post game celebration. The Monster Blaster Boombox Wireless Speaker is also splash resistant that makes it perfect just in case you get that shower before the kick off.
If you are looking to establish the perfect tailgating experience then the Monster Blaster Boombox Wireless Speaker is a great investment.
Features and Specifications
Dimensions: 20.51 x 10.24 x 11.26 in
Weight: 16.8 lbs
Connectivity: Bluetooth, 3.5mm Audio, NFC (pairing)
Features:
USB Rechargeable Lithium Ion battery for up to 12 hours of continuous listening
Battery life LED display indicates charge level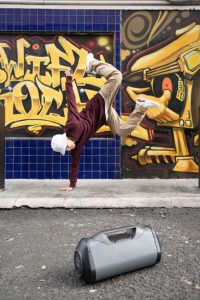 For more information or to acquire the: Monster Blaster Boombox Wireless Speaker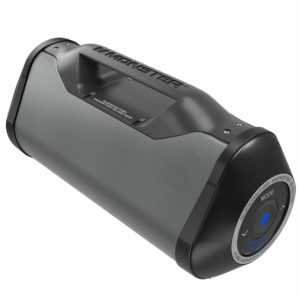 About Monster
Monster Cable Products, Inc. was founded in 1979 by Noel Lee, then a laser-fusion design engineer at Lawrence-Livermore Laboratory. Also an audiophile and professional drummer, Noel left his laboratory work in 1974 to perform with his band, Asian Wood. His passion for music was to become the essence of Noel's professional life, shaping the destiny of Monster and informing the development of Monster Products today.
Please follow and like us: