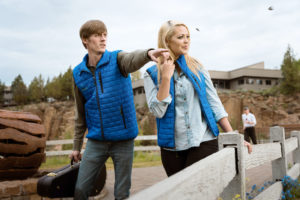 The Future of intelligent #Wearable Tech is exploding.   In past, #Wearable Tech were bulky clothing with embedded gadgets.  However,  #IoT #Connected #Wearable #Smart clothing has become more than just Cool looking tech. Next-Gen clothing has gone main stream and hit online retail racks. Fashionistas, trendy consumers and the general public have taken notice. #Smart clothing is forecast to achieve global growth of 1.29 million units shipped in 2019, according to a new industry report from Statista.
The latest fashion trendsetter #Smart wear has been released by high-tech garment creator AppWEAR® . Available as a Smart Jacket or Vest, this clothing is perfect for skiing, climbing, hiking, fishing or general outdoor winter wear. The AppWEAR® Smart Jacket or Vest is an all in one warm smart garment and more. It provides the user with distinct comfort zones (two in the front upper chest and one in the back) that can be adjusted in four levels of heat. The heat level can be changed manually or through the AppWEAR mobile app.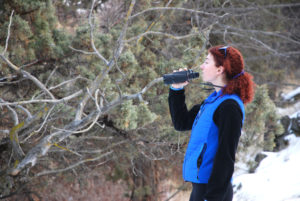 Next-Gen Clothing with some Power
The AppWEAR® Jacket  and vest are water and rain resistant.  They  come with a 7.4V 6600 mAh battery. The battery serves multiple purposes including powering your jacket and providing extra juice for your mobile phone. The life of the battery is up to 12 hours on a single charge.
Additionally the engineers at AppWEAR® have embedded a RECCO® tag and reflector into the jacket for added safety. The RECCO® tag rescue system sends out a bidirectional search signal. Professional rescuers can quickly pinpoint a buried reflector-equipped person's precise location using harmonic radar. Available for both Android and iOS, the AppWEAR® mobile app  can track the user's movement and activities.  The app also provide safety features such as geolocating, geocoding and pre- selected weather updates. Additionally, users can find friends and family anywhere, and create and share trails.
After being introduced in 2015,  #Smart clothing has dominated the conversation of wearables.  However, adaption was slow as a result of many factors.  However,  AppWEAR®  has shown us that in 2019 consumers can purchase stylish aesthetic and technologically practical wearable clothing.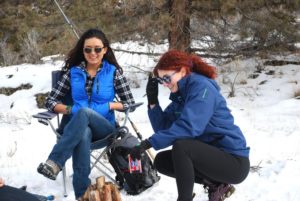 Features and Specifications
Material: composite fiber
Heat: 3 controllable (front/back) Zones, 4 levels of heat
Battery:

Type : USB Rechargeable 7.4V 6600 mAh battery
Battery Life: Up to 12 hours (on a single charge)
Plug in wall charger (included) with LED indicator

App:

AppWEAR mobile app
Connectivity: Bluetooth
Android, IOS

Features:

RECCO® reflector
RECCO® tag
LED Manual Heat Control control
Machine washable
Water and Rain resistant

Status: seeking funding on Kickstarter, eta for Delivery Q3 2019
For more information or to acquire the: AppWEAR Warming Tracking Smart Jacket or Vest
&nbsp
Please follow and like us: