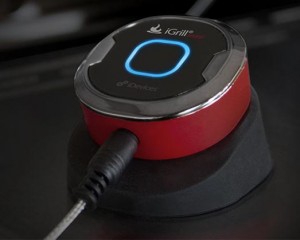 For our friends down under, the sunshine months are here. Our friends at iDevices have come up with another wonderful Bluetooth enabled device.
The iGRILL mini is a Bluetooth app enabled meat thermometer. At the approximate size of a hockey puck, the iGRILL mini allows you to connect to your iPad or iPhone and keep an eye on your BBQ. The smart LED keeps track of your cooking, ensuring you get your meat just to your liking. The mini features a single probe and a magnetic mount.
The 150 feet connectivity range ensures that you can occasionally slip off to watch the footy on the television without burning your dinner. The iGrill mini is currently available for pre-order. It ships December 16th 2013.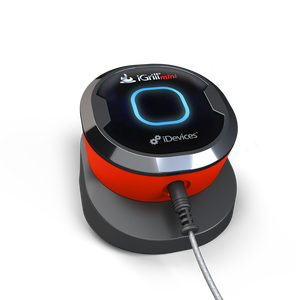 Product Specifications
Weight: 0.50 LBS
Connectivity: Bluetooth 4.0
Range: up to 150 feet
Smart LED: To track the progression of your cooking
Battery Life – 150 hours of use on a replaceable coin-cell battery
App: Free downloadable Apple app for the iPad and iPhone
Temperature LED indicator
Magnetic Mounting
References: iGRILL mini