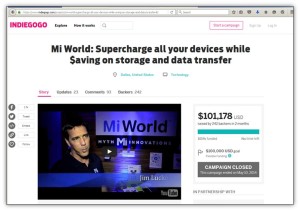 We have heard stories about crowd-funding projects that get delayed or in some cases, do not deliver on their pledged goals. In such cases, updates are invisible to anyone other than the backers; in other cases, the developer has disappeared from the public eye.  It is rare to see a developer turn blunders into stepping stones for success.
Recently, we had the chance to sit down with Sherry Zhang of Myth Innovations, Inc. regarding Mi World™ PCS. In 2014, New Gizmo Blog had written an article about the Mi World™ PCS powerful personal cloud, server, streaming media solutions device. This palm-sized portable media server provides consumers the ability to share files within its own private network across multiple devices—regardless of operating system.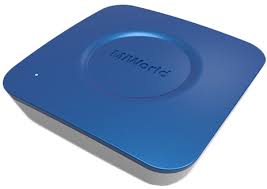 Myth Innovations successfully ran an Indiegogo campaign and raised over its $100,000 USD funding goal. Unfortunately, there were challenges that surfaced and Mi World™ PCS was not delivered to its backers in the originally anticipated summer of 2014. The delivery delay, along with Myth's silence on its progress, resulted in much anticipated backlash from some funders.
A project can go off the rails for a number of reasons.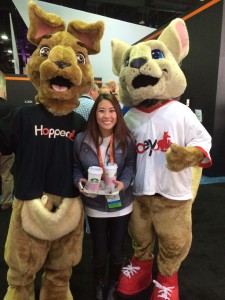 We are still working tirelessly to get Mi World™ PCS to our supporters," Sherry explained. "Unfortunately, we missed our projected delivery date. To top it up, due to internal issues, some of our communications did not make it out to our Indiegogo backers."
Sherry went on to further explain another large influence that shifted the initial delivery date. "Because our software provider for the Android OS did not meet the standards that our team had set forth, the project had to be re-vectored almost entirely." As of present, Myth Innovations plans to be delivering Mi World™ PCS to its backers in 2016.
The good news is that Myth Innovations will not be delivering what was originally promised in 2014. Instead, what the backers will receive is an upgraded Mi World™ PCS product.
The new architecture will have solid state drives instead of the original three microSD cards and a POE Ethernet jack (great for VOIP). It is also rumored that the processor for this next generation Mi World™ PCS will be upgraded to a 64-bit Qualcomm® Snapdragon™ 820.
It can also be speculated that if you were not one of the original Indiegogo backers, the first chance to purchase the patented Mi World™ PCS will be as a stripped down "integrators unit" designed for the maker and the IoT community.
It is refreshing to see Myth Innovations convert a product nightmare into a customer success story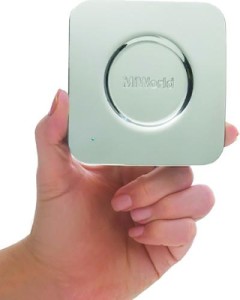 New MI Mi World™ PCS Architecture:
Processor:

Qualcomm® Snapdragon™ 800 (8074) quad core Krait processor up to 2.4 GHz with Adreno 330 GPU, Hexagon QDSP6 DSP
Unconfirmed change from the 32-bit to a 64-bit processor — Qualcomm® Snapdragon™ 800 to the new 820 processor

Memory: 2 GB DDR3
Storage:3 micro SD 

Replaced by solid state drives

Connectivity: Wi-Fi (802.11 AC), Bluetooth 4.0, USB 3.0, added POE Ethernet jack
Video Output: Micro-HDMI
Communication: WPA 2-PSK, FIPS, and 802.1x authentication
Capacity: Ships with a base level of 64GB of SD storage
Battery life: 30hr minimum
Streaming playback over Wi-Fi