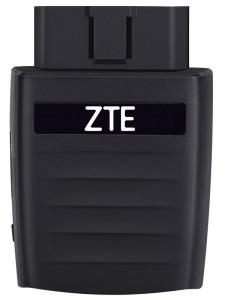 A car survival kit is one of those items you don't plan for until you need it. Most emergencies may range from a flat tire to running out of gas. However with autumn half way through, if you have yet to build your winter survival kit, then now is the time.
Most of think of the basics such as batteries, food, a shovel and blankets. However one should upgrade their emergency kit to include a high tech solution that can keep us safe all year round.  ZTE in partnership with Rogers in Canada has released the ZTE Connected Car Solution. In addition to keeping your family connected with a car's Wi-Fi hotspot this device is a compact device that will keep you connected to family and loved ones. The Connected Car is manufactured by ZTE, while the software backend is managed by Mojio's open platform for connected cars. The Rogers Smart Drive app works on any iOS or Android device.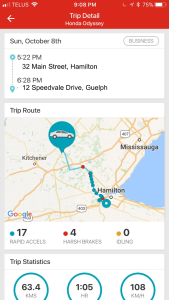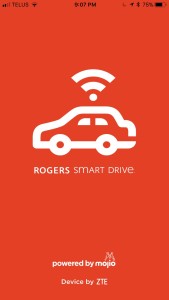 The ZTE Connected Car provides drivers with real-time vehicle and maintenance notifications including car location, speed alert, engine alerts a confirmation when your family members arrive safely, all in real-time.. How does it work? Rogers offered this plan with the ZTE Connected Car Solution plug-and-play vehicle Wi-Fi hotspot which plugs directly into a car's OBD-II port.   The ZTE Connected Car automatically powers up with the car's ignition and turns itself off when the engine is turned off.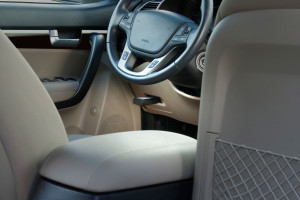 If your family owns multiple cars that are all OBD-II port compatible, you can use the device in more than one car. You can also have a separate device profiles configured for each car,
Installation of the ZTE Connected Car is easy.
Check vehicle compatibility at rogers.com/SmartDrive (most cars 1996 or newer have an ODB-II Port
Download the Rogers Smart drive app for your iOS or Android phone (create an account)
Install the SIM card in the Smart Drive device
Scan the IMEI barcode
Local the OBD-II port in your car (if you cannot find it the the Roger's app is smart enough to let you know where it is, simple enter the make, model and year of your vehicle)
Install the ZTE Connected Car device
Turn on your car and watch the Rogers Smart Drive app establish a connection
You now can activate the Wi-Fi hotspot (see the enclosed documentation for the WiFI password).
The GPS tracking and geofencing are also great features that let you know if your vehicle has been taken out of a specific area. This is a wonderful anti-theft tool. For example if it has been stolen, you will get a notification when it has been taken out of the safe area and where your vehicle is.
A Survival Kit / emergency kit is really a must-have! If you're going to do be doing any long highway trips, particularly at night and through remote or mountainous terrain. With the ZTE Connected Car Solution you will have an extra safety line to keep you and your family secure.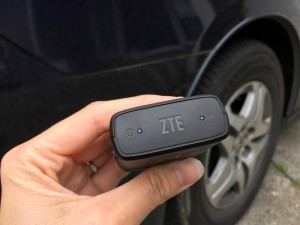 Features and Specifications
Dimensions H x W x D: 75 mm x 52 mm x 26 mm
Weight: 79.3787 g
CPU: Qualcomm MDM9215 + STM32F105
Colors: Black
Device Connectivity: Bluetooth v4.0, WiFi 802.11 b/g/n 2.4G
Communications Network Connectivity:

WCDMA: Band 2/4
LTE: FDD Band 2/4/5/12/17
LTE-FDD: DL/UL 100/50Mbps (Category3)
DC-HSPA+: DL/UL 42/5.76Mbps

Battery: 180mAh (Backup)
Interface: OBD-II, 3FF SIM socket
App: Rogers Smart Drive App
 For more information or to acquire the: ZTE Connected Car Solution

About ZTE Canada
ZTE is a leading global provider of handset devices and telecommunications equipment. We are one of the top rated high-tech enterprises in the world developing and producing 2G, 3G and 4G handsets. As well as manufacturing mobile devices such as smartphones in over 150 countries, the company delivers innovative products business solutions. It connects global customers via voice, data, multimedia and WLAN